I was recently implementing UPS API for PHP.
I found those two great sources from Gabriel Bull or simple one from Alex Fraundhof.
When I ask to get the shipping Label by
$Response = $ShipperObj->createLabel($params);
the result is label that is rotated by 90 degrees to the right.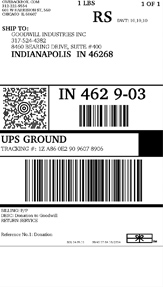 I didn't found any parameter to get the label rotated as I want.